OM [one moment] meet up - week #26
Yep, that's right! The contract has been signed, the ink is dry. We are moving to Reno, Nevada. When? Sometime around the 1st of July. I've been waiting for this moment for
13 1/2 years
. It is surreal, exciting, scary, and bittersweet. C will finally be
finished with residency
and we anticipate that this will be our final move. It will be the first time in all these years, that he/we may have a "normal" family routine with weekends free and evenings together. We might be able to attend a BBQ as a family or a school meeting together. No more 90+ hours a week of work for him. No more indentured servitude.
Much like landing in Rhode Island almost 7 years ago, Reno was
not
on my radar. I've been to Las Vegas once and now Reno twice (both times relative to the interview).
But great things happen when we least expect it.
I'm sure I'll be sharing much about our move in the coming months: how will this affect my business, how will the kids transition, house selling/buying, saying goodbye to good friends, etc. But today, in this moment, I want to tell you the
top 10 reasons I love Reno
:
10. It's sunny 300+ days a year. Having spent most of my life in and around Chicago, and the last 7 years here in Rhode Island, I'm tired of the dreary gray winter months of January through March.
9. There's no humidity. See the above comment about having lived in the Midwest and East Coast, both very humid in summer months.
8. There are no bugs! Yep, no no seeums, no mosquitos, no ticks, no fleas...NO BUGS! Maybe the occasional lizard, bear, and coyote but I can live with those.
7. Lake Tahoe (30 minutes from Reno) and year round outdoor living for the boys: skiing (snow and water), boating, hiking, mountain climbing, biking, etc.
6. It's 3.5 hours from San Francisco (my favorite US city) by car and less than one hour by plane.
5.
Lake Tahoe
4. My tweeter friend Angie (
@modernpaper
and
Jumping Jack Designs
) lives there.
3. C found a wonderful practice there with great people who are family oriented.
2. The boys really like it and are excited about the move.
1. It's the end of a long journey and the beginning of a new adventure for our family.
There you have it...a really big moment for us! It feels great to be able to share this news with all of you.
How was your week? Did you have a moment jump out at you? Did you celebrate something or quietly do something for yourself? Please Share!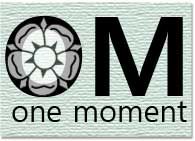 OM is a weekly meet up that promotes living in the moment. Whether funny, sad, ridiculous, or banal, looking for these moments can promote balance in our lives.
Share in the blog comments here, on your own blog (and link back below) or on my
Facebook fan page
. If you are on
Twitter
, I've started a hash tag -
#omMeetup
so that we can converse if we'd like. We'd love to hear your moment this week!
Mister Linky's Magical Widgets -- Auto-Linky widget will appear right here!
This preview will disappear when the widget is displayed on your site.
For best results, use HTML mode to edit this section of the post.