This week, my brother-in-law and 3 yr old nephew visited us from Park City, UT. They came last Saturday as it started to rain and left on Wednesday when the sun finally started showing itself. Regardless, we had a great time seeing them and simply spending time together.
X is a cutie pie. He's a 3 yr old ball of energy that brought back tons of memories of when my boys were that small. I could not get enough of his innocence and little phrases such as, "no way" and "I so love you." He ran around trying to keep up with his big cousins he called "my friends."
M's shoe and X's socks - toe to toe


My boys have grown so quickly. Time doesn't fly, it soars. My youngest, E, turned 9 this week.
My oldest, M, surpassed me in height this summer. It seems cliche to say, "seems like yesterday," but it is so true. When people mention high school and college, I shudder. I know we'll be there very soon.
Head to head
Savor each moment for they are fleeting.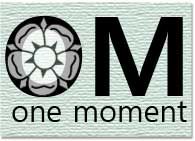 What was your
'one moment'
this week? What took you out of your present moment and made you
reflect
,
remember,

reminisce
?
Share in the blog comments here, on your own blog (and link back below) or on my
Facebook fan page
. If you are on
Twitter
, I've started a hash tag -
#omMeetup
so that we can converse if we'd like. We'd love to hear your moment this week!
Mister Linky's Magical Widgets -- Auto-Linky widget will appear right here!
This preview will disappear when the widget is displayed on your site.
For best results, use HTML mode to edit this section of the post.