As an Amerasian born in the United States, I regret that I don't know how to speak my mother's native language, Vietnamese. My parents chose not to teach me and my brother. In the 60's, seeing mixed reactions to the Vietnam War, my father thought it would confuse and label us. I know and understand very little other than to be able to recognize when someone is speaking it around me. I've never been able to communicate with my grandmother. For this reason, I desperately wanted to teach my children a second language at a young age.
My oldest son, M, speaks Japanese. When he was 3, we put him in a
Japanese lanuguage immersion program
through a local Montessori school just outside of Chicago. From the age of 3 years through 1st grade, he only spoke Japanese with his teachers and classmates from 8am to 2pm, Monday - Friday. By the time we moved from Chicago, he was conversational and knew
kanj (
ideographs from Chinese characters),
and Kana
, (a pair of syllabaries consisting of
Hiragana
, used for native Japanese words, and
Katakana
, used for foreign loanwords).
When we moved to Rhode Island, I sought out any local source of Japanese culture and language I could find so that he could continue being tutored. We found the
RI Japanese Society-Language and Cultural Center
in Providence. For several years, he was tutored once a week. That tapered off as he got older and busier with other activities. He believes he can't speak or understand any longer. I know that if spoken to, he could.
When he was small, he thought he was Japanese. He loved everything about Japan and always said he wanted to live there some day. This feeling may have waned some, but our family goal has always been to send him to Japan in high school and/or college. Our connection to the Japanese community may not be through blood, but it is through love, language, mentoring, and friendship.
When the earthquake and subsequent tsunami hit Japan on March 11th, we began to get emails from our friends and teachers. Thankfully, we heard that friends and family from the community we know were safe. We were also told that monetary donations were most helpful. M's teacher wrote us, "I have heard from Kobe quake survivors that any goods sent from individuals just take more effort to sort out. For this reason, I think a monetary donations most appreciated."
It is heartwarming to see the world come together during these situations. As many people try to pull together resources, it is hard choose how to help. Unfortunately, there are always those who take advantage of these situations as well. I wanted to share the information I am getting directly from our Japanese friends and community.
This is the link that was given to us for the
Japanese Red Cross Society
and up to date information about the crisis:
Resources related to the Japan 2011 crisis
If you are in Chicago, you can send a check to the Consulate General of Japan
Mail to: Consulate General of Japan
(Attn: Disaster Relief)
737 North Michigan Avenue, Suite 1100
Chicago, IL 60611
**The Consulate can only accept checks, thank you for your understanding**


In Rhode Island, you can contact the RI Japan Society-Language and Cultural Center.

___________________________________________________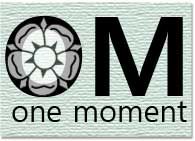 OM is a weekly meet up that promotes living in the moment. Whether funny, sad, ridiculous, or banal, actively looking for and sharing these moments will promote balance in our lives.

Share in the blog comments here, on your own blog (and link back below) or on my Facebook fan page. If you are on Twitter, use hash tag - #omMeetup so we can converse if we'd like. We'd love to hear your moment this week!



Mister Linky's Magical Widgets -- Auto-Linky widget will appear right here!
This preview will disappear when the widget is displayed on your site.
For best results, use HTML mode to edit this section of the post.